God has many promises in His word and one of those promises is found in John 16:33, which says, "I have told you these things, so that in me you may have peace. In this world, you will have trouble. But take heart! I have overcome the world." You will face tribulation.
When the battle is long, we may feel weary, we may be tempted to give up, but these are the moments
when we must remember that we don't fight in our own strength.
The weapons we fight with are not carnal weapons; they are not the weapons that we see with our natural eyes and we should not dare fight in our own strength. Our weapons are spiritual weapons, they are mighty through God, in His strength – not ours. And as we learn to tap into the strength of the Holy Spirit, enabling us to do what we otherwise couldn't do, we will
begin to see victory in our lives!
"Behold, I have given you authority to tread on serpents and scorpions, and over all the power of the enemy,
and nothing shall hurt you."

Luke 10:19
As a Flagger/dancer our feet are a weapon we use to advance the kingdom of God and to push back the
gates of hell. God has given us the power and authority to tread on serpents and scorpions and He will direct us to victory. God has provided weapons for us, that is both offensive and defensive. Four Spiritual weapons at our disposal when we face a spiritual attack(s) are:

The Word of God
"and the sword of the Spirit, which is the word of God"

Ephesians 6:17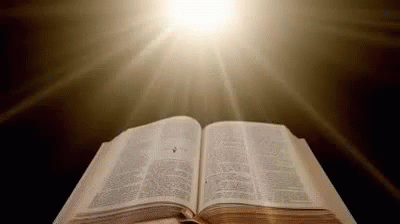 This is the first defensive weapon we read about in Paul's passage on the armor of God. Jesus used this
weapon in the desert when Satan came to tempt Him.
Satan, at times using Scripture to tempt Jesus, twisted the meaning but Jesus came back at him each time
using Scripture in its proper context to defeat him and eventually, Satan left.
Guess what…
We will not defeat Satan by reasoning with him.
We will not defeat Satan by negotiating with him.
We will not defeat Satan by just telling him to get out.

We defeat Satan by using the weapons of our warfare that are mighty through God, and one of the most
powerful weapons is the Word of God; The Sword of the Spirit.
Prayer
praying always with all prayer and supplication in the Spirit.

Ephesians 6:18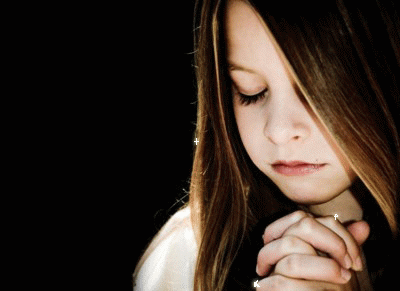 Many people do not recognize prayer as part of the armor of God. The passage on the armor contains prayer as one of the weapons and this is a powerful and often neglected weapon! But notice that we don't just grab our prayer list and start working through it, "God I need…..and I need….and would You please…..and bless……"
It says, "prayer and supplication in the Spirit".
We are allowing the Holy Spirit to pray through us the will of the Father. As movement ministers, we have
the ability to add a visual aspect to our prayers through our flag and dance movements.

Sometimes, we already know the will of the Father.
If we are earnestly battling for the soul of a lost loved one, we know what the will of the Father is already
because the Bible tells us that the will of the Father is that none should perish.
But there are times when we are not certain. When there is no chapter and verse that clearly tells us what
the will of the Father is.
It is in these times that we need to allow the Holy Spirit to pray through us the will of the Father. He may
choose to reveal it to us so we can pray in our human language, or He may choose to pray through us with
the gift of tongues.
Worship
Jehoshaphat was king of Judah and a coalition army came against them to defeat them, and Jehoshaphat
was afraid. At that moment, he did what any great leader should do – he called a prayer assembly and a fast.
During this prayer assembly, God gave the battle plans and assured them that they wouldn't need to fight
because God would go before them and defeat the enemy.
Early in the morning, they began to prepare, and Jehoshaphat did something very odd.
Ahead of the army marched worshipers who sang and praised God. They began to say, "Praise the Lord, for
His mercy endures forever."
And then they began to sing and praise the Lord.
And Scripture says,
"Now when they began to sing and to praise, the LORD set ambushes against the
people of Ammon, Moab, and Mount Seir, who had come against Judah; and were defeated. For the
people of Ammon and Moab stood up against the inhabitants of Mount Seir to utterly kill and
destroy them. And when they had made an end of the inhabitants of Seir, they helped to destroy one
another."

2 Chronices 20:22-23
Worship is a powerful weapon to destroy the enemy. But we must make an important distinction!
Worship isn't just music. Worship isn't just playing your
favorite worship CD.
Worship is a condition of the heart It is purposeful and intentional elevation of God above everything else.
We can worship God by singing songs of praise written by other people, but worship can also be
spontaneously flagging, singing, and dancing in adoration and exaltation of God, coming from the overflow of love in our hearts.
4. The Name of Jesus
"Therefore God also has highly exalted Him and given Him the name which is above every name, that at
the name of Jesus every knee should bow, of those in heaven, and of those on earth, and of those under the
earth, and that every tongue should confess that Jesus Christ is Lord, to the glory of God the Father."

Philippians 2:9-11
Did you catch what this verse is saying? The name of Jesus is above every other name.
Have you ever noticed that in many circles, while it is acceptable to use the name God or Lord, you will get
a reaction if you use the name of Jesus?
There are many gods. Every religion acknowledges a god, and they usually call their god "god". The term "lord" is still used
today in many contexts.
But Jesus? There is only one Jesus and there is only one context in which we use the name of Jesus
And in that name is incredible power! As the song says, there is something about the name of Jesus
In Jesus' name, every knee will bow and confess that He is Lord.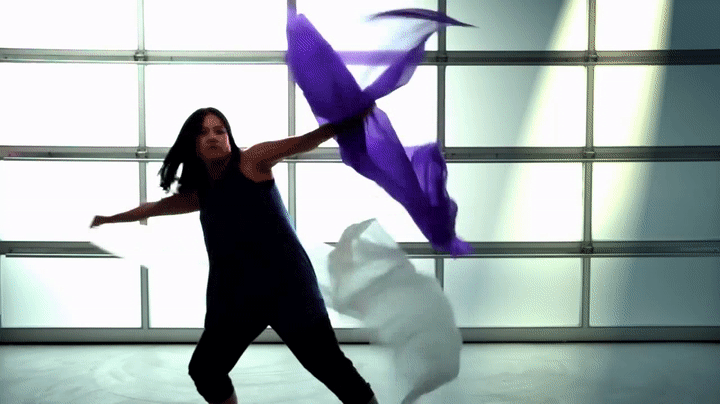 As worship warriors, it is important that we utilize and understand the spiritual weapons that God has made
available to us. There will be times when we are preparing for ministry that we will find ourselves coming up
against times of tribulation and struggles remember you don't have to go it alone it is during these times that
we have to remember that God has already put in place ways for us to be victorious against the attacks of the enemy.