Purposeful Powerful Praise
with Minister Patricia Dyer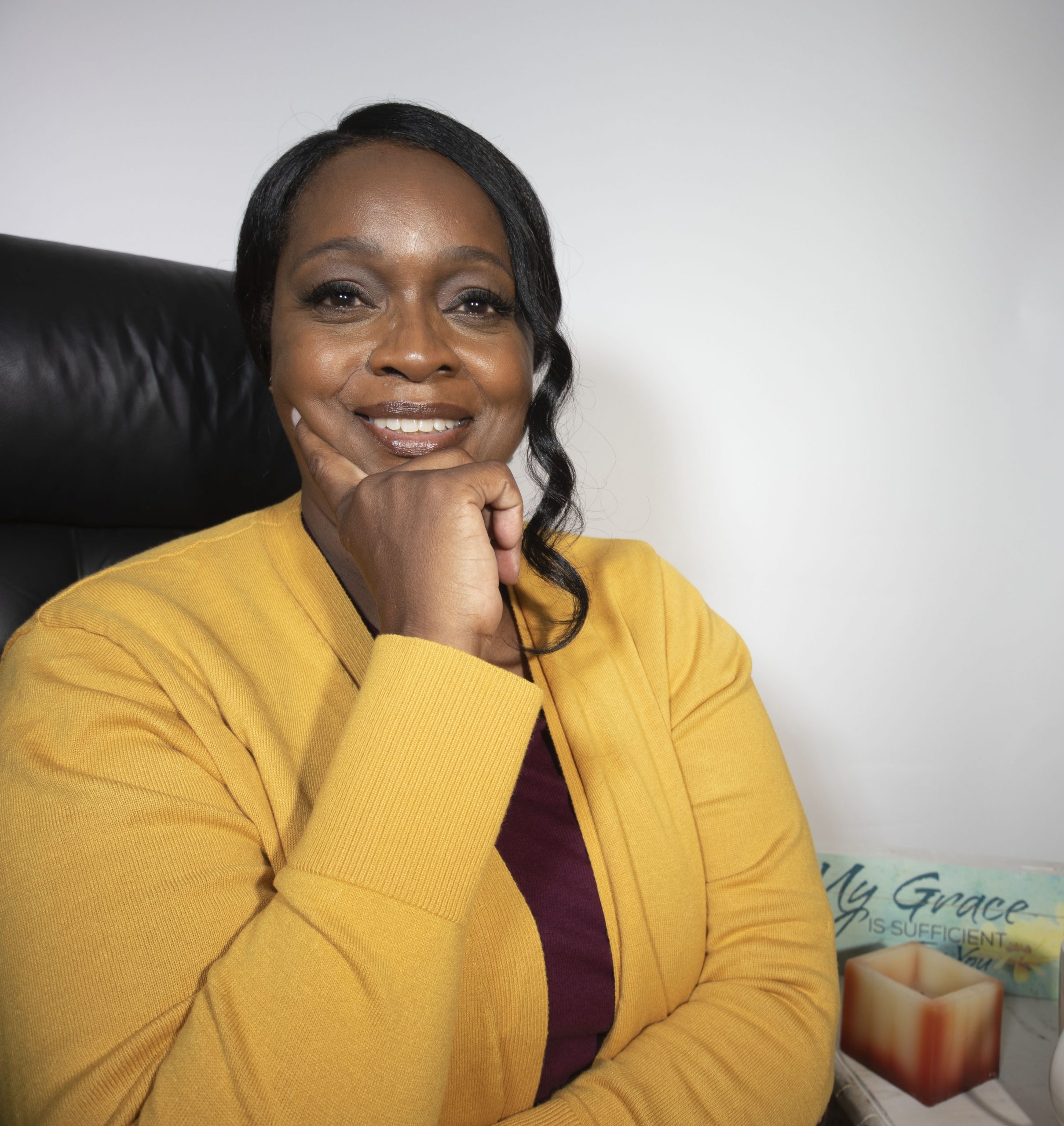 Hi! I'm Patricia the director of Breakthrough Flags Ministries.
If you're like me you have a mountain-moving, soul-stirring praise dance in your heart and I'm here to teach you how to unleash it. Before I tell you how I'm going to do that, let me share the story on how I fell in love with praise dancing………
The first time I witnessed praise dance, minister Ray was moving powerfully to the Potter's Touch. When she twirled around and gracefully bowed, a joyous spirit leaped inside my soul making me feel like Elizabeth Mary's first cousin. You see, it was at that moment, I saw my destiny and knew I was sent here to praise the Lord through dance.
Now, the only problem was, I had no formal training like Minister Ray. I watched videos, enrolled in dance lessons and still struggled to create earth-shattering praise routines.
My passion to praise and glorify GOD through dance led me to enroll and become a graduate of the Greater Allen Cathedral Genesis liturgical dance program under the directorship of Minister Kathleen Turner, receive a certification and license for dance from the Dancing For Him School where I was Mentored By Pastor Lynn Hayden AND become a member of the National Liturgical Dance Network where I received training from the founder Reverend Eyesha Marable.
To GOD be the glory I am blessed to say I have been involved in ministering before the Lord in dance for over 15 years now, traveling throughout the United States and internationally using dance and pageantry as an evangelist tool to share the word of God with others. In addition to being the founder and director of the women's dance ministry, Instruments of Grace, at my church, Living Word Christian Fellowship, I also service as the New York State Flag Sentry Leader for the School of Flag Ministry.
My passion is praise and worship! It is my belief that during praise and worship the spiritual atmosphere is shifted, which then sets the stage for the Holy Spirit to breakthrough all the things that are consuming our hearts and minds.  This will allow the loving presence of the Lord to be ushered in and penetrate our spirit.
Breakthrough Flags Ministries is a Bible-based ministry,that teaches and trains people of varying dance abilities how to use flags, pageantry and dance to create choreography that touches the heart of God's people.
 RAISE A BANNER

FOR THE NATIONS

Isaiah 62:10c (NIV)