"In the beginning God…" Genesis Chapter 1. This portion of scripture directly implies that my life and your life should always have God at the beginning, center, and end. God should be the be-all and end-all of everything you and I do. Yes, I mean everything! Every detail of your life should begin with God.
Allow me to bring you perspective for a little bit. In today's world, it is very easy, to begin with good, genuine intentions and end with very selfish intentions/ ambitions. This can be conscious or subconscious.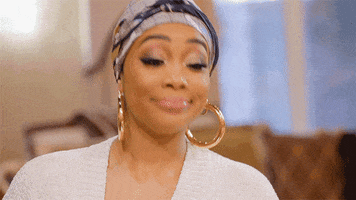 Breakthrough Flags Ministries, was established to teach and train people in the worship and arts ministries, with varying dance abilities how to use flags, pageantry, and dance to create choreography that touches the heart of God's people. At the end of the day, God is glorified, and Purposeful, Powerful Praise is birthed.
It is very easy to be carried away by the performance, even as a Christian. We want to put our best foot forward for people to see, rather than invest our time in cultivating a genuine relationship with God, even in service, as worshippers. Paul writing to the church in Galatians, says,
"Are you so foolish? After beginning by means of the Spirit, are you now trying to finish by means of the flesh?"

Galatians 3:3 (NIV)
According to this scripture, foolishness is beginning by means of the Spirit and trying to accomplish what you began by means of the spirit, by means of the flesh! It cannot work. At the end of the day, you will be frustrated. Let us always be reminded, that "In the beginning God…" God all day and every single day of our lives! Walking with this awareness helps us catch ourselves veering off the right path, by the grace of God.
Let us not be foolish in our service to God. On that note, I invite you to be a part of the Genesis Program, which is a 'Back to the Basics' coaching program that is held by 3 main pillars, with God as the foundation:
Fundamental Foundations that cover, prayer, the Bible, and having a personal relationship with God.
Flag Ministry defined, which covers, the history of flags, styles, and flag movements
Preparing for Purpose, which covers, music selection, royal garments, choreography, and flag ministry pieces
For more information, please visit The Genesis Program page here: https://breakthroughflags.com/the-genesis-program/
To register, click this link: https://hello.dubsado.com/public/form/view/625b0a71b02656deca59f9d2 or the poster below.
I am excited to not only help you raise the bar when it comes to flag and dance ministry but also help you remain grounded in God.
Remember, 'In the beginning God…"